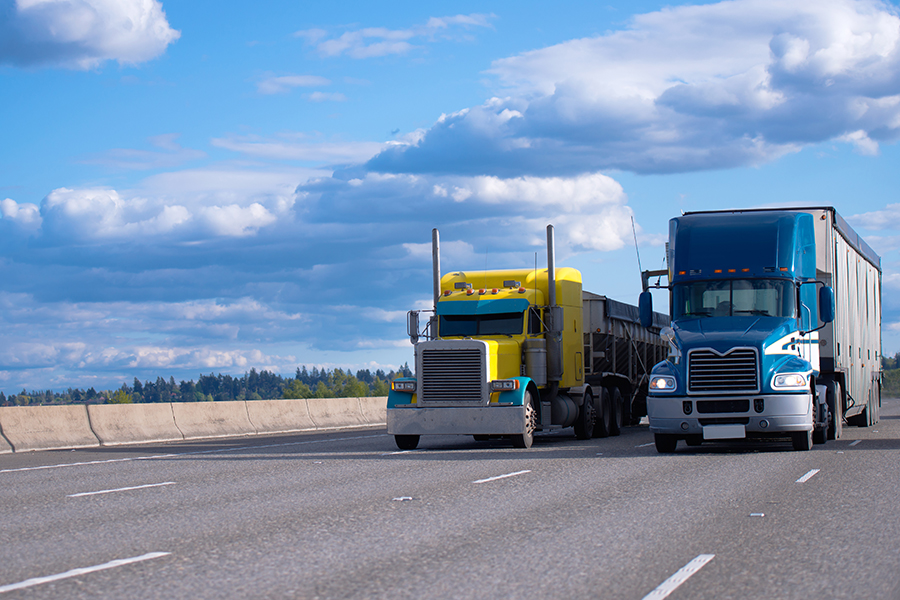 Kenworth trucks are known for their high-quality heavy and medium duty trucks. This American-based truck manufacturer was founded in 1923 as a successor to Gerlinger Motors. The company started off making trucks for logging in the Pacific Northwest. Brothers George T. and Louis Gerlinger, Jr, founded Gerlinger Motors. They later moved from Portland, Oregon to Tacoma, Washington where Seattle businessman Edgar K. Worthington and his business partner Captain Frederick Kent bought the company. By combining the two names Worthington and Frederick, they changed the company name to Kenworth. Since then, the company has grown rapidly. They are the first American company to offer diesel engines in their trucks. Today, Kenworth is known for its reliability and high-quality. They won five of six JD Power Awards in 2005 and all JD Power Awards in 2007 for Heavy Duty Truck Product Satisfaction.
Kenworth today
Today's Kenworth models consist of:
W990: This long haul truck is synonymous with the classic American truck with its classic long hood design.
T680: The T680 is a long haul truck that is super aerodynamic. This is Kenworth's most advanced truck with driver assistance packages, lightweight design, and aerodynamic enhancements.
T880: The T880 is an extremely versatile and dependable work truck. It can be configured to be a bulk tractor, tanker, dump truck, mixer, heavy hauler, refuse truck, and logger.
K270 & K370: A class 6 and class 7 truck, these models are extremely agile and designed for America's urban streets.
K270E & K370E: To make it even more green and quieter on urban streets, these models are Kenworth's battery electric trucks.
T170, T270, T370: These medium duty trucks are extremely configurable for all your work needs.
T440, T470: These medium duty trucks are very capable. They can be configured as a tractor or a straight truck.
T800: This class 8 truck can be used for many different applications such as: bulk tractor, tanker, dump truck, mixer, heavy hauler, refuse truck, and logger
W900: The W900 is a strong conventional-cab truck designed for long hauling.
C500: This truck is Kenworth's severe-duty truck. It uses the cab of the W900 and the axles can be configured for different purposes.
Your Reliable Truck Repair Shop
Kenworth trucks are the perfect representation of what a classic, dependable, and extremely capable American truck looks like. They offer many different models with different configurations to best fit your work needs. When the time comes for your Kenworth truck to be serviced, drivers bring their trucks to Direct Truck & Auto Repair in San Bernardino. A team of highly trained mechanics, we at Direct Truck & Auto Repair are up to date on the latest truck technology and will deliver high-quality service, every time. Reasons You Should Do Business With Us We have a review score of 100 based on reviews from 207 satisfied customers.
Transparency
Honesty
Integrity
We are Experts
Years of Experience
Don't hesitate to schedule an appointment with us today! You can set up an appointment online at https://directtruckandautorepair.com/ or give us a call at 909-746-0188.