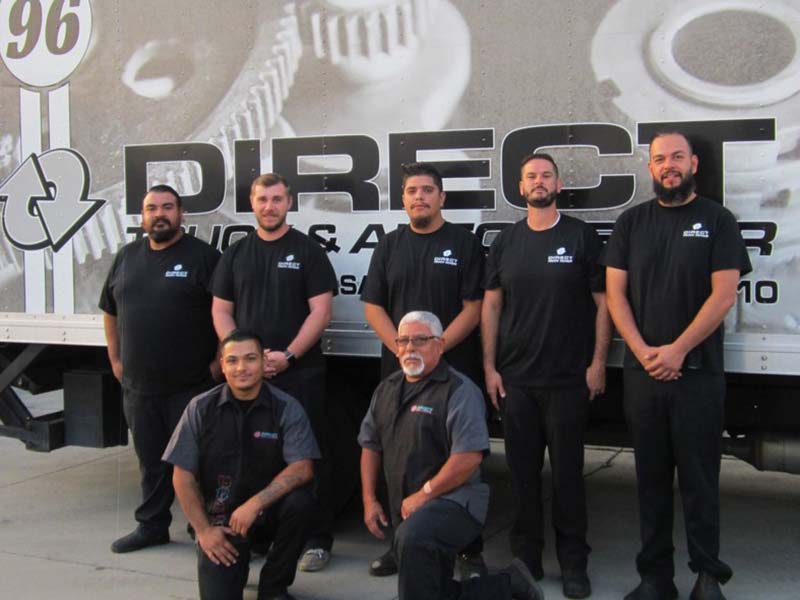 San Bernardino County, California
San Bernardino County is located in Southern California, east of Los Angeles County. This county is widely known for its impressive forest, desert, and ocean environments. Many tourists come to San Bernardino County to go to popular destinations like Big Bear, roadside attractions like the original McDonald's along U.S. Route 66, Joshua Tree National Park, and more. If you are looking for exciting attractions and beautiful scenery, San Bernardino County has a lot to offer.
Trusted Repair Shop in San Bernardino
Most residents of San Bernardino County rely on their trucks and fleet vehicles for professional, and personal use. When their trucks need maintenance or repairs, they come to Direct Truck & Auto Repair in San Bernardino. Our technicians are experienced with a wide variety of different truck and van models from Ford, Freightliner, Chevrolet, GMC, and more.
Our technicians have decades of combined experience and are experts in all things truck repair. Here are some reasons why you should choose Direct Truck & Auto Repair in San Bernardino:
We are proud of our reputation as one of the San Bernardino area's most trustworthy Auto Repair shops.
Our trained service technicians are skilled at quickly diagnosing and pinpointing solutions to problems, which can save valuable time and money.
Our shop has a customer satisfaction score of 100% based on reviews from 172 reviews from satisfied customers.
We perform thorough digital vehicle inspections and can tell you which parts of your vehicle need servicing.
If you are a San Bernardino County resident, don't hesitate to schedule an appointment with Direct Truck & Auto Repair today. You can do so online or give us a call at 909-746-0188.