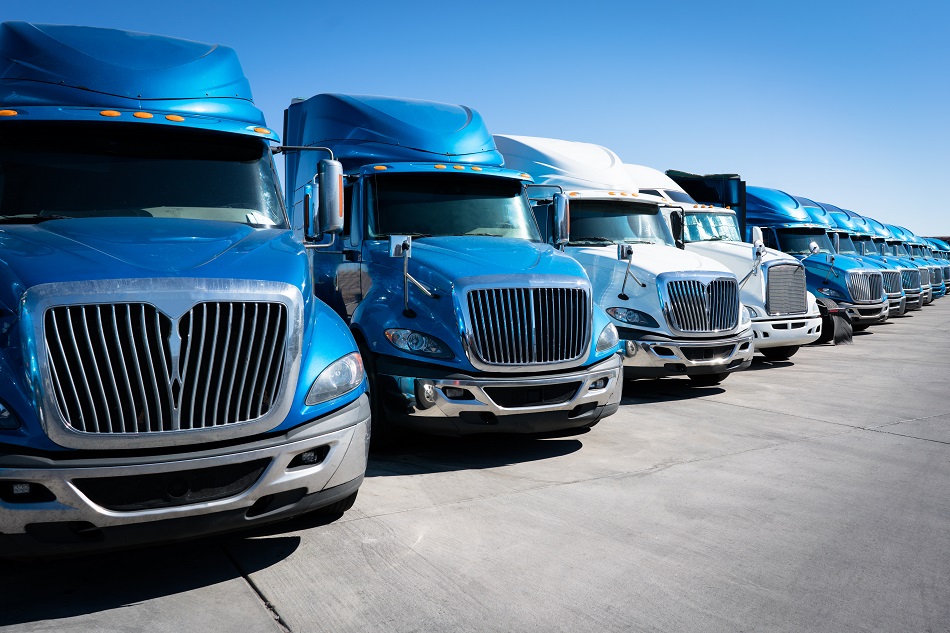 A Brief History of International
International trucks was founded in 1902 and grew to be one of the top truck producers in the United States and beyond. Navistar International, originally called International Harvester Company, purchased International in 1909. Navistar International started off by manufacturing agricultural vehicles. They then began to expand and diversify their lineup to include construction vehicles, medium, heavy, and severe duty trucks, military vehicles, and school and commercial buses. They also produce V8 diesel engines for Ford full-size pickup trucks. Today, the International Brand includes a variety of medium-duty, over-the-road, and severe-service trucks. International trucks are extremely capable and dependable for all your needs.
International Today
Today's International trucks include:
CV Series: Medium duty truck, it is typically used for tow, dump, service and utility trucks
MV Series: Medium duty truck, the engine can get up to 380 HP and 1,250 LB-FT. Torque. MV Series can be used for delivery, tow, and dump.
HV Series: Severe duty truck, this truck is extremely tough and designed for concrete mixers, construction, municipal use such as snowplows, and utility work.
HX Series: Severe duty truck, HX Series can be configured as a crane, construction, heavy haul of items and equipment, and concrete mixers.
Lonestar: Heavy duty truck, the Lonestar is commonly used for specialized delivery such as cattle, and heavy, regional, and long hauling.
LT Series: Heavy duty truck, the LT Series is an efficient truck designed for long haul, local delivery, and intermodal transportation.
RH Series: Heavy duty truck, this agile truck is designed for regional haul and can be configured to have a tank.
Durastar: Medium duty truck, replaced by the MV Series in 2018, this truck is extremely versatile for most common commercial uses.
Prostar: Heavy duty truck, replaced by the LT Series in 2017, this truck is designed for efficient long hauling.
Transtar: Heavy duty truck, the Transtar is a powerful truck that is used for regional haul.
Workstar: Severe duty truck, the Workstar was replaced by the HX in 2016. This model is powerful and capable of all utility needs.
Your Reliable Truck Repair Shop
International trucks undergo a lot of heavy duty work. Even though they are extremely dependable and reliable trucks, the moment where they need to come in for routine maintenance and repairs will come eventually. Our Reliable technicians receive ongoing training in trucker technology and truck repair services, and will offer you the best care for your trucks. Reasons You Should Do Business With Us:
Transparency
Honesty
Integrity
We are Experts
Years of Experience
We at Direct Truck & Auto Repair in San Bernardino have been fixing cars since 1996 and our owners Darrin and Josephine Carlson team of Quality technicians have decades of combined experience and are experts in all things auto repair. Do not wait to schedule a visit with us today! You can set up an appointment online at https://directtruckandautorepair.com/ or give us a call at 909-746-0188.