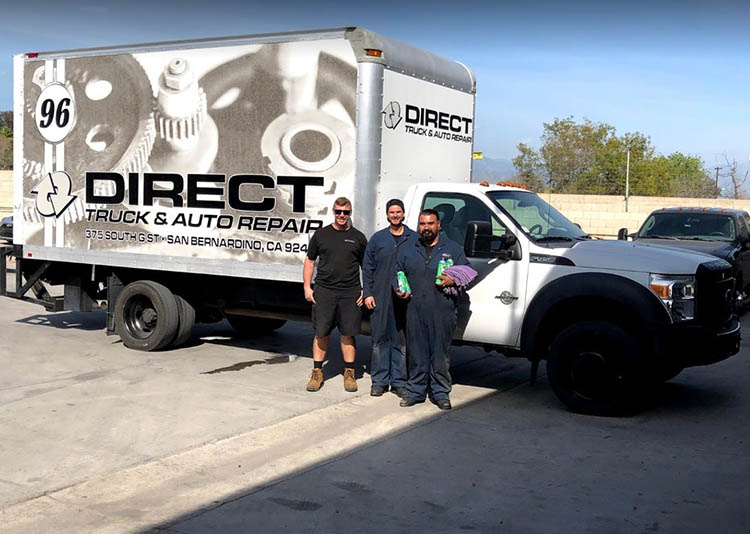 What is the BIT Program?
The Biennial or Basic Inspection of Terminals (BIT) Program, also known as the California Commercial Motor Vehicle Safety Act of 1988, was passed by the California government to reduce the number of truck-related collisions on California's highways. This program is relevant to all motor carriers in the state that operates commercial motor vehicles, or CMV's. As part of the Biennial Inspection of Terminals Program, your vehicles must be inspected by the California Highway Patrol (CHP) on a regular basis. This creates an even playing field for all motor carriers in the state of California and looks out for motor carrier safety. The California Highway Patrol's role is to determine if the carriers' selected maintenance schedules are frequent enough to prevent collisions or mechanical breakdowns involving the vehicles. If you are in Inland Empire, you can bring your vehicle to Direct Truck & Auto Repair in San Bernardino with any questions about the BIT program and for vehicle inspections.
What does a BIT inspection entail?
During a BIT inspection, a California Highway Patrol Motor Carrier Specialist (MCS) personnel will inspect a sample of maintenance records, regulated vehicles, and driver records to decide if the motor carrier is in compliance with motor carrier safety statutes and regulations. Motor carriers must make sure that their vehicles are inspected at least every 90 days to ensure safe operation. At the least, these parts of the vehicle must be inspected:
Brake adjustment
Steering and suspension systems
Vehicle connecting devices
Brake system components and leaks
Tires and wheels
And at the minimum, each periodic inspection report must include:
Date and nature of each inspection and any repair performed
Signature of the motor carrier's authorized representative attesting to the inspection and to the completion of all required repairs
Identification of the vehicle, including make, model, license number, company vehicle number, or other means of positive identification
After the BIT inspection, a safety compliance rating (either satisfactory or unsatisfactory), is assigned in the following categories: maintenance program; hazardous materials (if applicable); regulated vehicles; and driver records. If the motor carrier is given an unsatisfactory rating in any of these categories, the motor carrier will be informed of this rating and will be given specific directions to correct the unsatisfactory rating, and a reinspection will be scheduled within the next 120 days to make sure that the motor carrier has corrected the unsatisfactory condition.
Direct Truck & Auto Repair in San Bernardino, CA - For Bit Program Inspections
Reasons You Should Do Business With Us:
Transparency
Honesty
Integrity
We are Experts
Years of Experience
Don't hesitate to bring your truck or fleet to Direct Truck & Auto Repair in San Bernardino today! You can schedule an appointment with us online or give us a call at 909-746-0188.
We have excellent ratings based on reviews from 207 satisfied customers.
Our services come with a 2 years/24,000 miles warranty.
Our technicians are ASE Certified.
Direct Truck & Auto Repair - Quality you Can Trust, at a Fair Price!